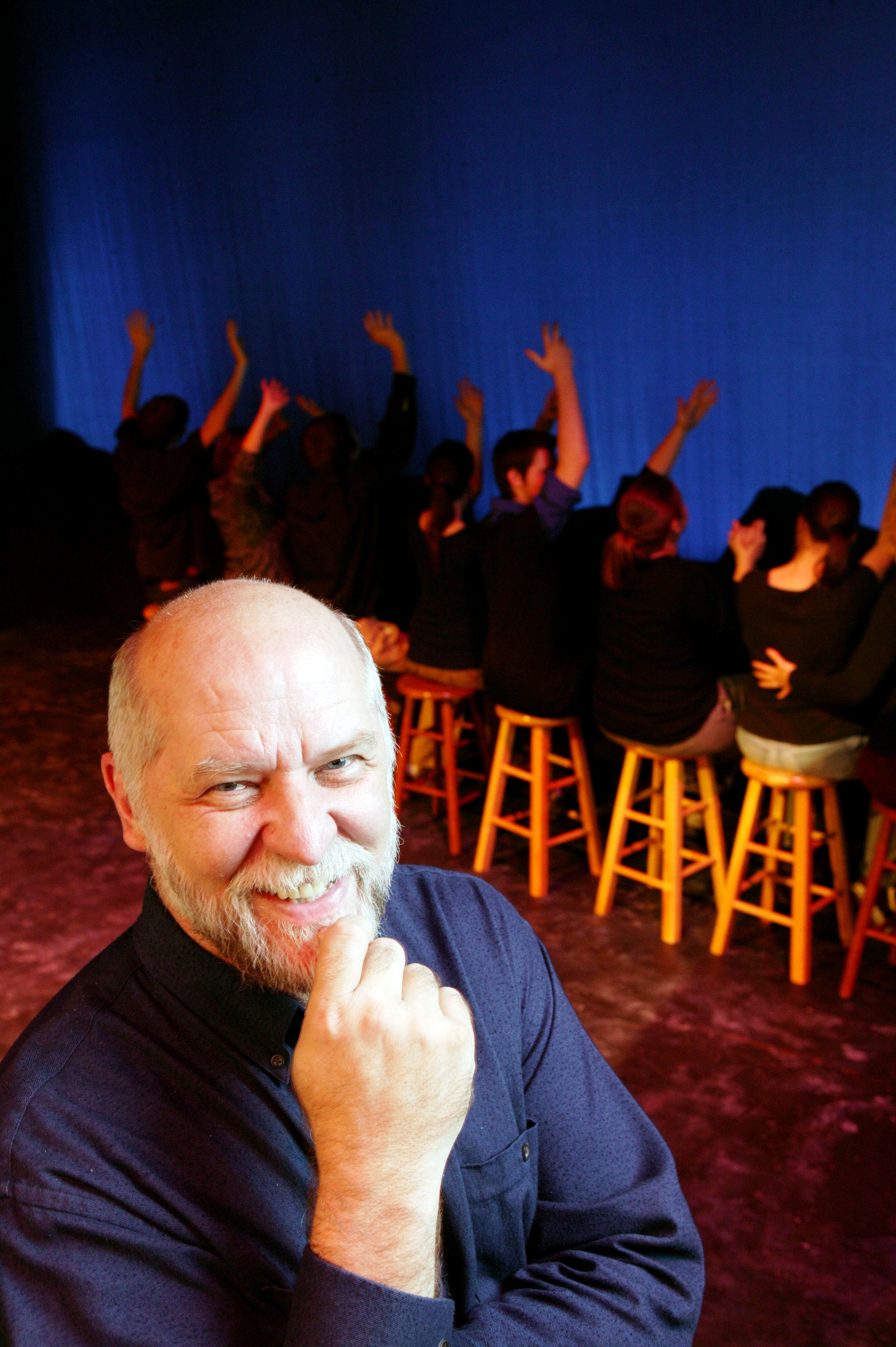 Jeff Barker was raised in Mendota, Illinois. He wrote and produced his first play while in undergraduate school at Greenville College. He went on to earn an M.A. at Northern Illinois University and an M.F.A. at University of South Dakota. While in graduate school, he studied playwriting under Dr. S. Alan Chesler and Dr. Kenn Robbins. Since 1988, he and his wife Karen have held professorships in acting and directing at Northwestern College, where Mr. Barker is also playwright in residence. He has over thirty produced plays to his credit, including Kin, which won the Iowa Playwright's Competition in 2002. September Bears, his 9/11-based play appeared off-Broadway in 2003. Jeff and Karen have three children and make their home in Orange City, Iowa.

Links:
CITA (Christians In Theatre Arts)
Playwrights on the Web-an international database of playwrights & their websites, offering production & publishing opportunities Northwestern College
Northwestern College Theatre
Story and Worship Blog
On this page you'll find descriptions of plays written by award-winning playwright, Jeff Barker, accompanied with either the script of the play or an address of where the script may be obtained. These plays are available for production. See individual scripts for information about rights and royalties.
Mama D
Terror Texts
Kin
And God Said
Unspoken for Time
That Bamboozler, Scapin!
One-Act Scripts
Sioux Center Sudan
September Bears
David and Goliath
When Scott Comes Home
Elisha
Code Blue
The Final Approach of Flight 232
Word Against Word
Worship Dramas
Sioux Center Sudan
September Bears
And God Said
David and Goliath
When Scott Comes Home
Elisha
Cross Purposes
The Fisherman and His Wife
The Pottery Class
The Perfect Christmas Carol
The Woodworker's Dream
The Old Red Car
Cinnamon Raisin Bread
Tepsember
Grandma's Trip
Johannas and Netti
Ancient Israelite Dramas
Terror Texts
And God Said
David and Goliath
Goliath and Other Foes
Elisha
Individual Stories
    Jars of Oil
    Pottage
    The Woman of Shunem
    The Axe Head
    The Bands of Syria
    The Curious End of the Famine in Samaria
    The Bald Man and the Bears
    A Giant
    A Proud King
    A Test
    The Creditor